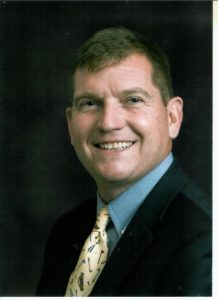 President's 2019 Message
Welcome to the Kittyhawk Post website. We hope you will find this site informational and shows exactly how active and vibrant a post we have here in Dayton.
As the incoming Post President I would like to thank Jeff Leonard for all of the work in the past year. His efforts and those of the Executive Committee and Directors have set our Post on a path of success and I hope to be able to continue all of the great things that Jeff and all of the past leaders have created to serve our members and our community.
One thing that stand out about our Post is our dedication to Service. From our participation in local and national Science, Technology, Engineering and Math (STEM) events to help nurturing the next generation of engineers and scientist to helping Fisher House with making the facility welcoming to the residents, we are there when duty calls to help. I am honored to be a part of this and look forward to continuing to foster our positive involvement in our military, veteran and business communities.
Another great trait of our Post is offering programs for our members and guests. With monthly luncheons that help educate attendees on the latest trends impacting our national security and our fields to our leading Industry Day that brings together the leading experts for subjects facing our members today, there are many ways to leverage our programs to educate and keep current. But we aren't all business, we also enjoy being social and having some fun through golf, skeet shooting, baseball games, trivia nights and many more events. Our Post really has something for everyone. These events are all member led and of the best quality which is another testament to the strength of our members.
In closing, if you are a member or sustaining member of the Post, thank you and I look forward to seeing you at this years events. If you aren't a member, I challenge you to look at our Post and all we have to offer and become a member with us. And if you are ready for a challenge, come join our board or one of our committees. We can always put your talents and ideas in play and as they say "many hands make for light lifting". Come find me or any board member and we will find that spot to engage and help us remain the best "smallest large post" in SAME.
Cheers,
Norm Campbell
Kittyhawk Post President