Thanks to everyone who made our August Luncheon possible. In addition to some fantastic food and networking, two scholarships were awarded. Thanks to the many donors and applicants. The following awards were presented:
The Woolpert Award to Ryan Dimisa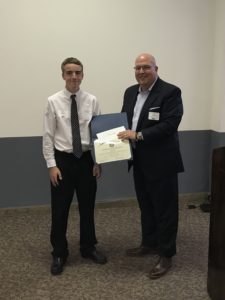 The Barnes Award to Emery Monnig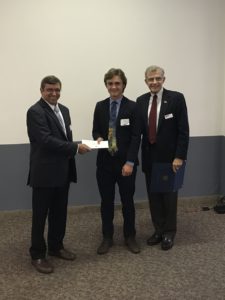 A special thanks to our speaker, Don O'Connor for his presentation on Miami Conservancy District's maintenance challenges and opportunities of a 100 year old flood protection system.
Please join us at our next meeting, set for Thursday, September 13th. For event details and to sign up, please use the link on the front page. See you all there!