Thanks to everyone who made our May Luncheon possible. In addition to some fantastic food and networking, three scholarships. Thanks to the many donors and applicants. More will be awarded at the coming luncheons but today the following were presented:
The April Lewis Scholarship to Brett Wedding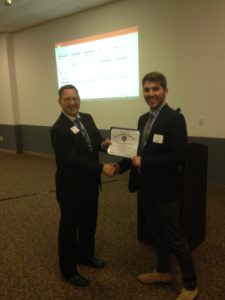 Turek Family Scholarship to Lauran Wyant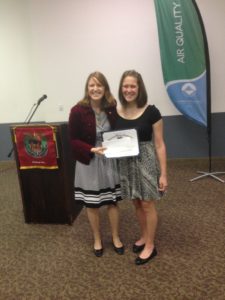 Post Scholarship/Prime AE to Grace Ojala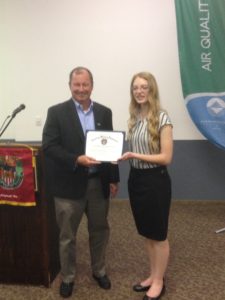 We also installed new officers  with our speaker and former SAME RVP Mark Kessinger doing the honors. Yes, that is our new VP Joe Dimisa having fun as always!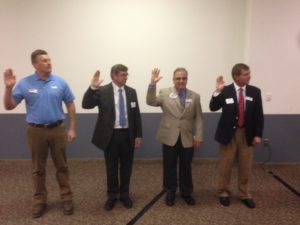 In appreciating for his great service to the post presented now former president Jeff Leonard with a small token of appreciation. Jeff has been instrumental in the post's success and glad he will be hanging around to continue helping.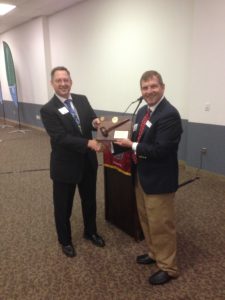 Finally, Mr. Mark Kessinger gave a fantastic presentation on a climate change report completed by the USACE on impacts to the Miami Valley. With many insights and a great Q/A session afterwards.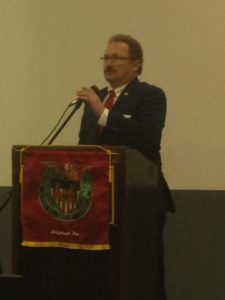 Don't forget our next meeting is on June 14th. It is Industry Day with many great sessions in addition to the lunch. Sign up on the first page of our website. See you there! Also, mark your calendars for our next golf outing at the Twin Base Golf Course on July 13th.