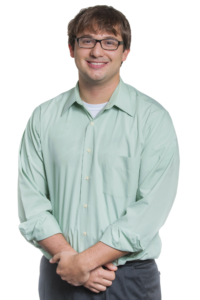 Join us for our November luncheon on Thursday, November 9th, from 11:30AM to 1PM at the Hope Hotel & Richard C. Holbrooke Conference Center (10823 Chidlaw Rd, Dayton, OH 45433). Jacob Taylor will be providing helpful insight into the application of the latest High Performance Building Systems UFC 1-200-02 to the design of DoD facilities and how verification of the construction sustainability performance is currently handled in the Air Force.
Jake is responsible for LEED Project Administration, Energy Analysis, Sustainable Design and Energy Modeling as part of his Sustainability & Energy Services Engineer role with Heapy Engineering. Jake's LEED Project Administrator on responsibilities include managing project team coordination as it relates to LEED, LEED documentation on, and reviews of LEED projects through certification. He is also a certified Green Globes Professional and is capable of managing Green Globe projects. He has been involved with Sustainable Design/Energy Consulting on multiple projects including Educational Facilities, Office Buildings, Government Facilities, Laboratories, and Hospitals.
Register today on Eventbrite at https://www.eventbrite.com/e/nov-same-luncheon-2017-tickets-39326537733.