Registration is open and the details are below!
Speaker: Jo Anderson, WPAFB Community Planner/New Mission Beddown
Topic: Wright Patterson AFB's Encroachment Management Plan: Being a Good Neighbor!
Description: Wright Patterson AFB is nearing completion on an Installation Complex Encroachment Management Action Plan (ICEMAP), a comprehensive review of existing and future actions, both on- and off-installation, that have the potential to cause "encroachment" to either WPAFB mission activities or neighboring communities. Encroachments were investigated in the following areas: airspace and land restrictions; airborne noise; urban growth; spectrum; endangered species and critical habitat; air, water, and cultural resources; unexploded ordnance and munitions; energy compatibility and availability; security and safety; and climate effects. Come learn what encroachment concerns WPAFB has; what base and external stakeholders can do to prevent/reduce them; and how WPAFB compares to other bases around the country.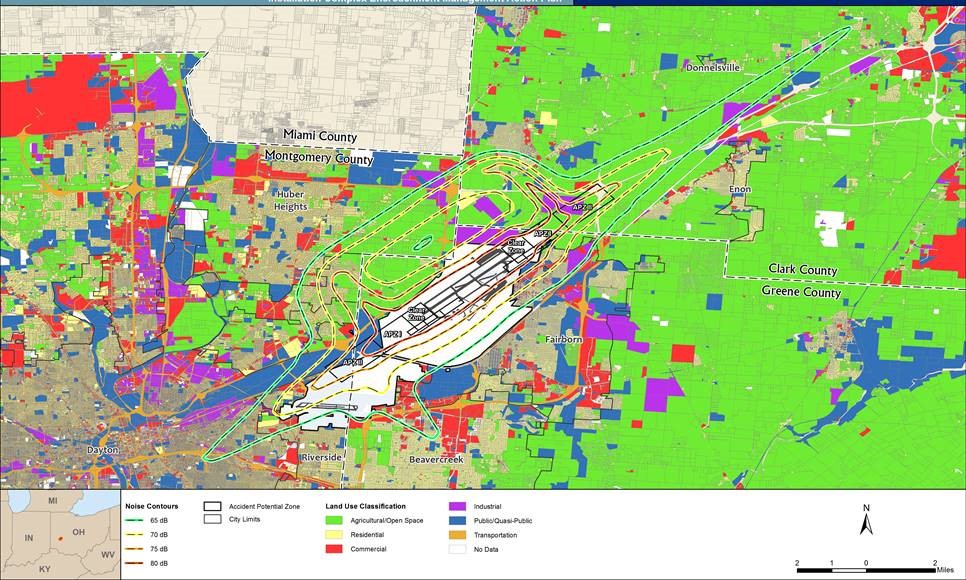 Click below to register: