Thanks to everyone who attended and supported the November Luncheon!
Col Elena Oberg, Vice Commander of the 88th Air Base Wing, WPAFB, provided a very entertaining, passionate, and insightful presentation.  She focused on how she progressed through her career, having many "aha" moments along the way, and how these moments developed her into a better engineer and a better Airman.  In turn, these lessons can be applied to any Airman, engineer, or professional by applying empathy to their goals and their job to continue improving themselves and their careers.
Here is a photo of our Post President, Mr. Mike Howe, presenting our Post Coin to Col Oberg: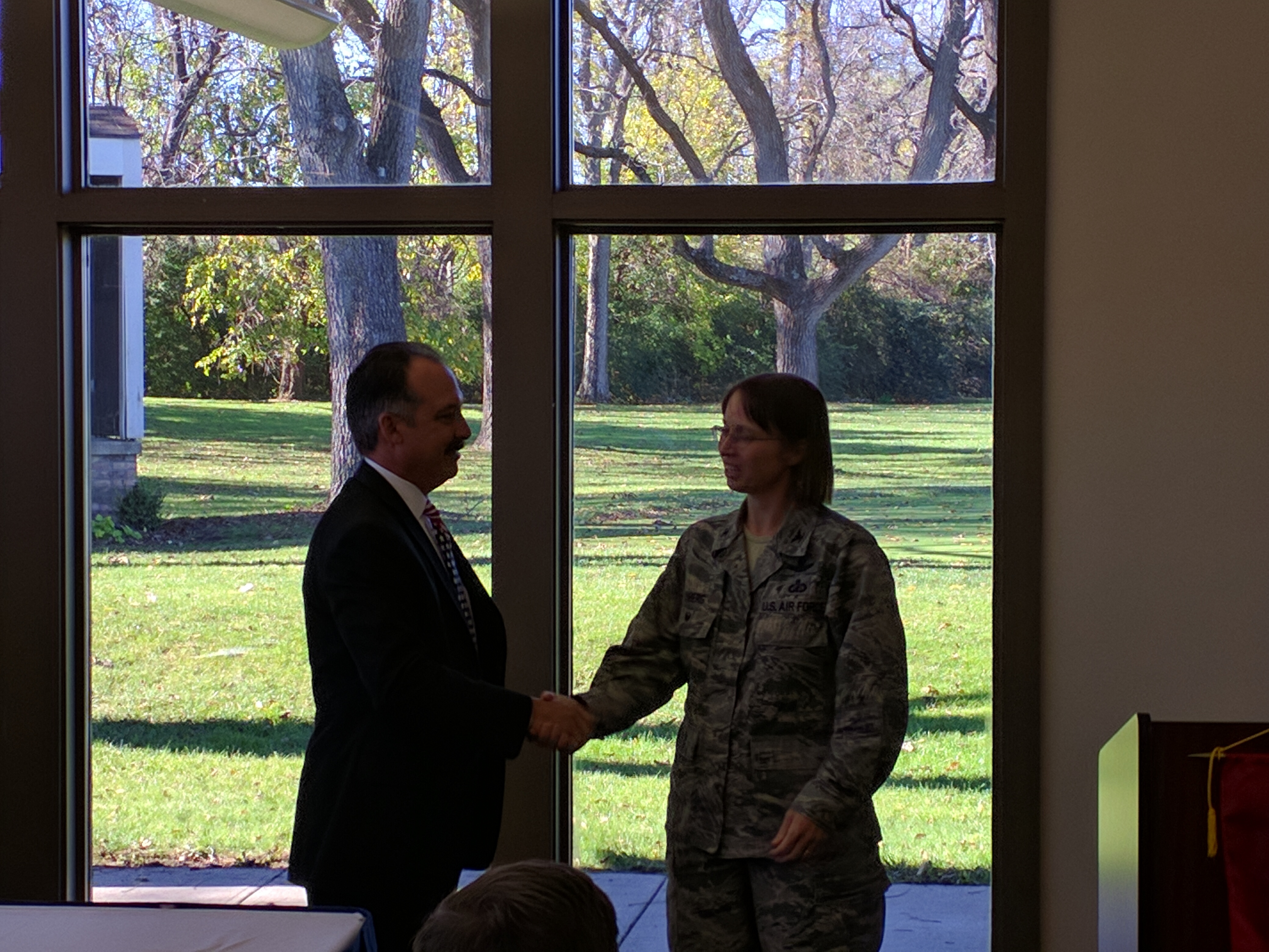 Thanks again to everyone who attended!