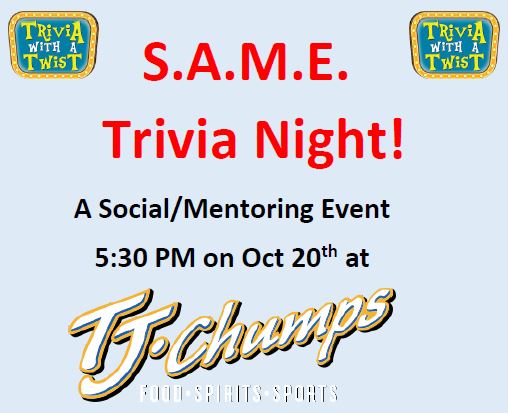 1100 E Dayton-Yellow Springs Rd in Fairborn
This is an event setup by the Young Members, but all are welcome (and needed to answer the tough questions!).
Trivia teams will mix young members with Post/Industry Senior Leaders to encourage mentoring, conversation and maybe a few clever team names.
There will also be appetizers and trivia prizes.
Doors open at 5:30 trivia begins at 6:00
Contact james.levy@us.af.mil to RSVP!