Our March luncheon will be annual joint meeting the American Society of Civil Engineers (ASCE). Mr. Robert Geyer will give a presentation on the covered bridges in Greene County.
When: March 10th, 11:30am-1:00pm
Where: Twin Base Golf Club
Registration: Click Here!
Speaker Bio: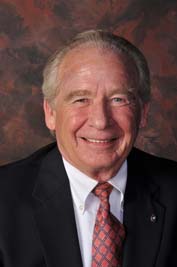 Robert N. Geyer, P.E, P.S., Greene County Engineer
Bob is a 1966 graduate of Xenia High School and a 1971 graduate of Purdue University. After graduation from Purdue, Bob worked for Bechtel Corporation in San Francisco for two years before returning to Xenia to work for then Greene County Engineer Ray Kline. Bob left the county in 1979 to work for Danis Heavy and Highway Division building roads and bridges in Ohio and West Virginia where he was the Project Engineer on the largest public works project in West Virginia at the time, a $60 million renovation of a section of the West Virginia Turnpike. During his time with Danis he also was the Project Engineer on the 675/35 interchange and numerous other projects. In 1985 Bob left Danis to become the Project Engineer for Clark Fitzpatrick building a 1 1/4 mile $60 million bridge in Rhode Island over Naragansett Bay, the largest public works project at the time ever built in Rhode Island. In 1990 Bob returned to the area and worked for a couple of smaller companies building projects around the area including the bikeway from Xenia to Yellow Springs. In November 1996 Bob was elected Greene County Engineer where he has worked for the last 19 years to make Greene County a better place to live, work, and play.
One of Bob's visions when he became County Engineer was to restore the covered bridges of Greene County. Last year the Stevenson Road Covered Bridge restoration was completed and in 2014 the Engle Mill Road Covered Bridge was completed. Both were Smith Trusses manufactured in Tipp City by the Smith Bridge Company. This year the Ballard Road Covered Bridge will be restored which is a Howe Truss. In investigating the 4 original covered bridges for restoration it was determined that the Charleton Mill Road Covered Bridge could not be restored without extensive work and it was decided to remove it and replaced it with a replica of the original structure. This was done in 2013. Lastly, he also built a covered bridge over the Little Miami bike trail on Hyde Road in Yellow Springs. This was opened in 2014 and is dedicated to Richard Eastman former Greene County Engineer.